"The Karp of Doom will take you to the Plains of Karponia!"
"Face new enemies and bosses, collect new loot, unlock the Samurai class and much more!"
The Karp of Doom is the first Downloadable Content to Hero Siege. For a little extra you can get the Digital Collector's Edition which adds some extra cosmetic features, two minions and still includes everything from the normal version.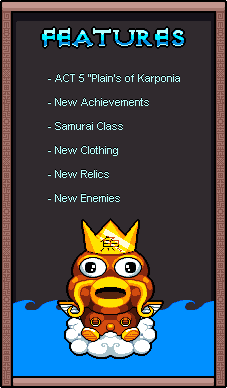 Collector's Extras
Edit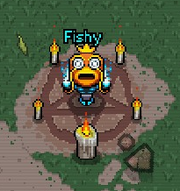 Collector's Token in the game menu
Collector's exclusive Karp Hat
Collector's exclusive Aqua Name Color
Collector's exclusive Cyber Punk Samurai Skin
Collector's exclusive Karp Melee Minion
Collector's exclusive Kiwi Ranged Minion