"It seems dark... Where's my torch?"
"The Rift will challenge everybody who enter it. You are not prepared!"
Wrath of Mevius is the fourth Downloadable Content to Hero Siege. For a little extra you can get the Digital Collector's Edition which adds a extra cosmetic feature, one minion and still includes everything from the normal version.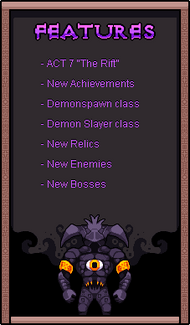 Collector's Extras
Edit